How often do you change your clothes or even your underwear? Most people would say "daily," if not even more frequently. When living on the streets, living conditions are rough, and resources are scarce. Many homeless people wear the same clothing and underwear for days, sometimes even weeks, before they could have the opportunity to clean them.
Below are seven brilliant ways to donate your gently used clothes to someone experiencing homelessness.
Skim your closet for items you no longer wear 
We all encounter this phenomenon at least once in life. We go into the closet to pick out an outfit and realize we have nothing to wear, which is far from the truth. We go out and buy more clothes. A few weeks down the road, the same happens, so we purchase new clothes. Before we know it, our closet is stuffed with items we haven't worn in years, but we hold on to them because we think we will wear them at some point. In reality, it rarely happens.
Skimming your closet for items you no longer use is the easiest way to donate clothing to homeless people. Though, when doing so, one should ensure that the clothes are in good condition. Clothing items should be clean/washed, free of hair (pet or human), holes, stenches, and stains. Even though the clothing will go to someone experiencing homelessness, it is important to remember that they are still humans with desires, preferences, likes & dislikes. They deserve to be treated with the utmost respect and dignity by other human beings because living on the street is already hard enough without their fellow neighbors' mistreatment.
Donate clothing your children no longer fit
Another way to donate clothing to homeless people is children's clothes. We all know how fast children grow. You have just bought your daughter her dress or bought new shoes for your son, and a few weeks later, they have already outgrown these clothing items. Some families who live in local shelters have minimal resources to provide for their children. Therefore, it is plausible to donate items that your children no longer fit and bless someone else's child with things your family no longer require.
Kinds of clothes to donate
Sometimes people wonder: "Can I donate this?" and aren't sure if their clothing items will help someone experiencing homelessness. Contrary to popular belief, most clothing items can be useful to someone, depending on their individual needs. Popular winter items that keep warm are sweaters, hats, scarves, gloves, short- or long sleeve undershirts, long underpants, thick socks, as well as warm footwear like winter boots. Especially in the winter, it is critical to layer up to withstand the cold since homeless people have limited to no resources to stay warm.
Year-round popular items are clean underwear, new socks, and t-shirts. Other desired yet rather unusual items nobody would think to donate are belts, bras for women, and footwear.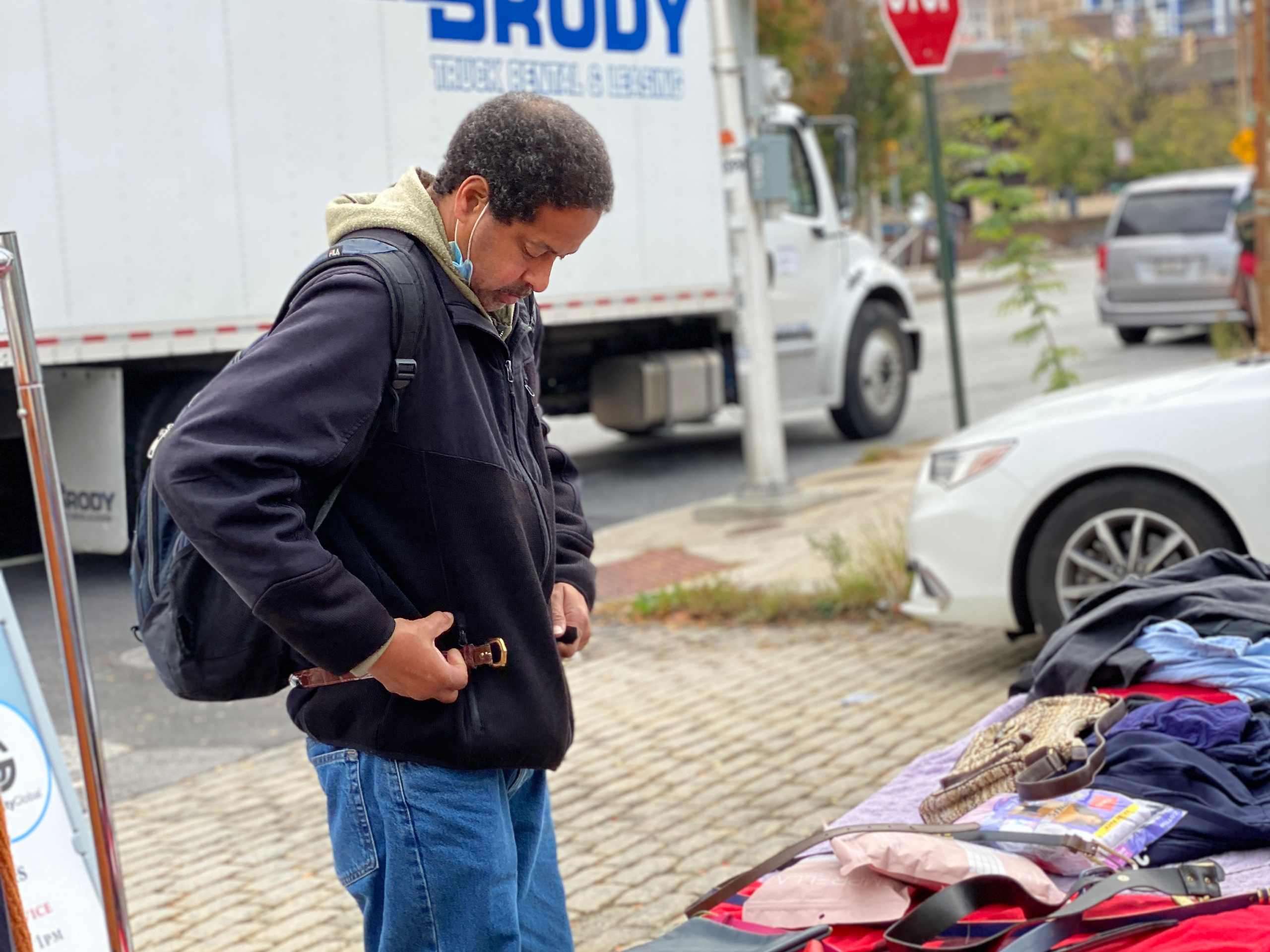 Ask friends, family, and neighbors
If you want to make a difference and provide clothing to the homeless but don't have any clothing to give away, check with your friends, family, and neighbors if they have any items they would like to give away. Mobilizing your community to contribute is always a great way to impact, spread love and show compassion. One person can change a life, but a collective effort can move mountains and change the world.
Purchase clothing at Goodwill or a second-hand store such as 2nd Avenue
Purchasing clothing for people in need can always be challenging, especially being on a tight budget. If one still desires to donate items to people in need, buying at a second-hand store or thrift shop may be a good alternative rather than buying retail items, which can be pricey at times. Stores like 2nd Avenue or even Goodwill sell used items at very affordable prices.
Donate clothing at local shelters
Many people have no idea where to begin when it comes to donating clothes. Besides handing out the clothing directly to someone affected by homelessness, finding the right locations can be tricky. Local shelters gladly take donations as they encounter many people in need of fresh and clean clothes; these homeless individuals don't have the resources to clean their clothing frequently.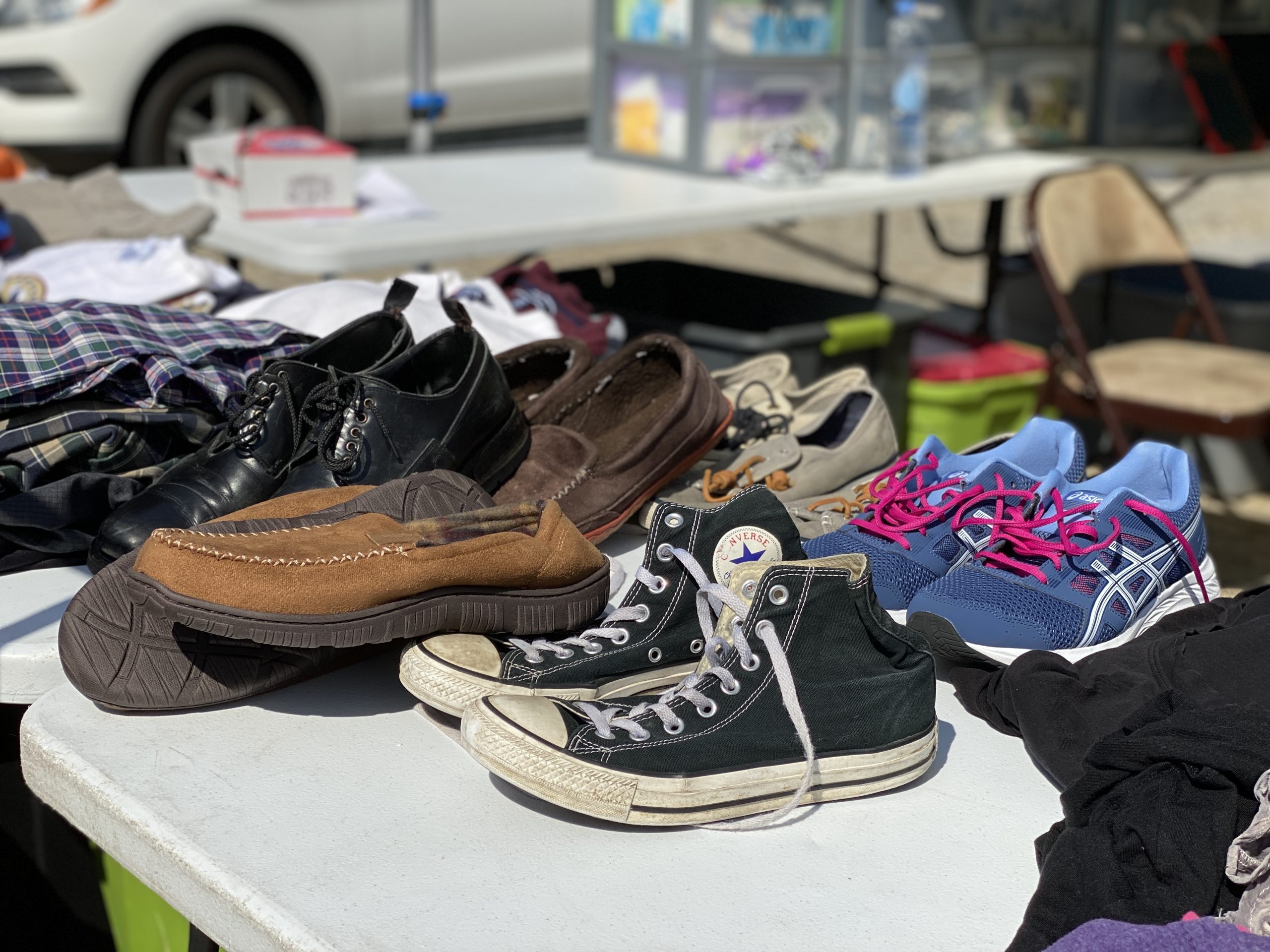 Donate clothing at non-profits such as The Salvation Army, American Red Cross, Goodwill, or Generosity Global
If local shelters aren't the way to go and one prefers a different route, Goodwill, The Salvation Army, and American Red Cross will take your gently used items as well. The great thing about clothing donations with the organizations mentioned above is that they will issue donation receipts for tax purposes. Your clothing donations are tax-deductible, however,
"While clothing donations are generally tax-deductible, it is critical to make donations in-person to obtain a receipt. Deductions made without documentation are at the taxpayer's risk, as the IRS can always audit and ask for receipts. Therefore, do not drop off donations in a bin, as you will not receive a receipt." 
Another great way to give your gently used clothes a new home and bless someone else in the process is by donating them at Generosity Global's local outreach program, called Selfless Saturday. Every second and third Saturday of the month, many volunteers gather to provide food, clothing, toiletries, and haircuts to individuals experiencing homelessness. A few years ago, Generosity Global established a program called "Generosity Shower," which operates Monday through Friday from April until October. It offers a mobile shower truck that provides showers to the homeless in Baltimore City. Additionally to taking a shower, homeless individuals receive essential toiletries to maintain their hygiene, clean underwear, new socks, and various seasonal clothing to choose from so they can feel completely refreshed after taking a relaxing shower. No one would want to put on dirty underwear after just having cleaned their body! Let's join hands and help improve the quality of life of our homeless brothers and sisters. We are Generosity Global