Generosity Global Inc. is thrilled to announce we are the recipient of a $100,000.00 grant investment into our mobile shower program, Generosity Shower, from The Starbucks Foundation. On behalf of the entire Generosity Global village, we welcome our newest partner, The Starbucks Foundation, as they join us in the mission to deliver showers and happiness, restore dignity, help against the fight of COVID-19 and build community.
As part of ongoing efforts to support communities around the world amid the unprecedented impact of COVID-19, The Starbucks Foundation has donated more than $10 million to support community response efforts globally.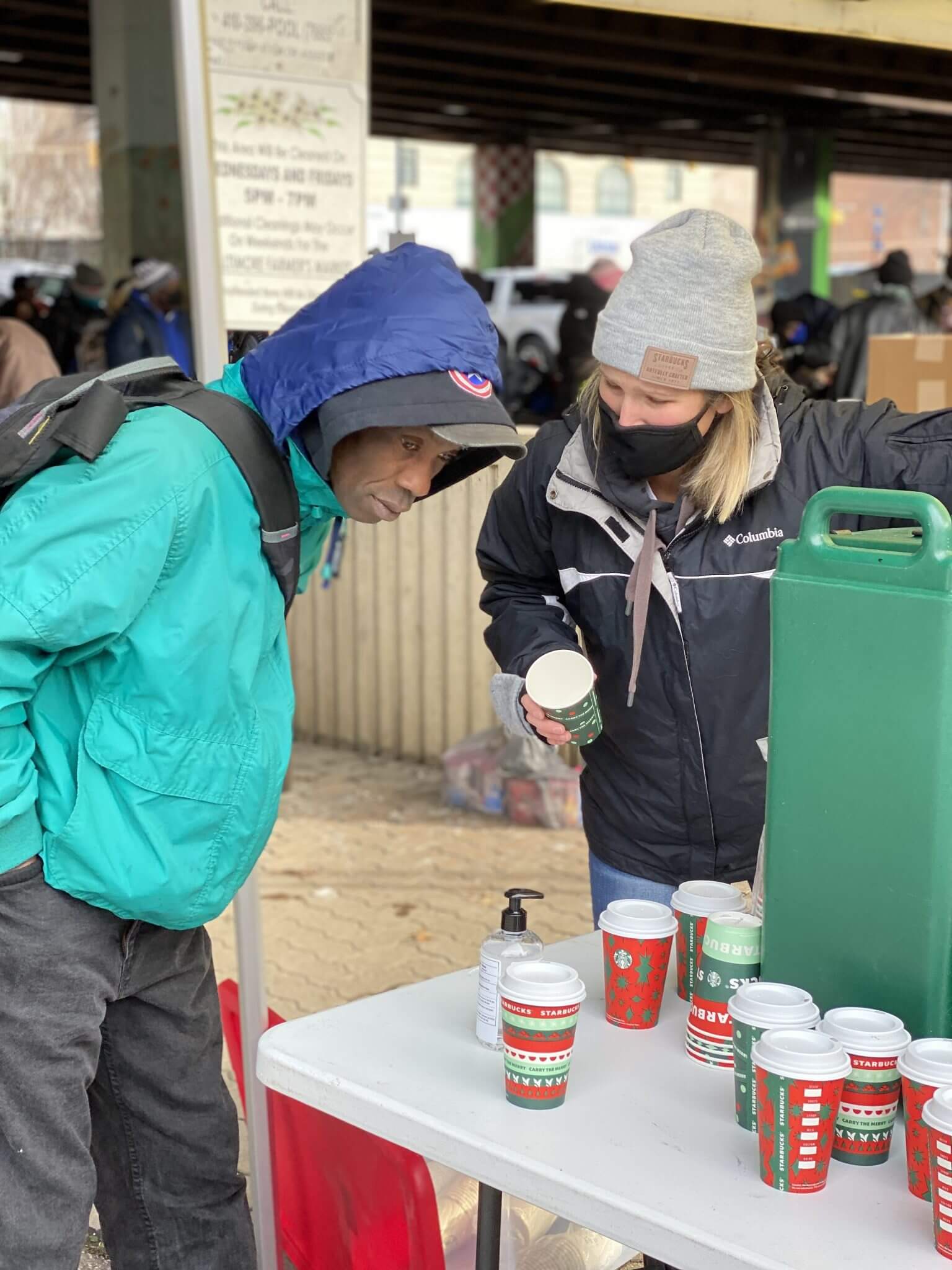 Since 2018, Generosity Global Inc., through its Generosity Shower program, has delivered over 4,500 showers to Baltimore's vulnerable homeless population, distributed more than 5,000 hygiene kits, and created employment for individuals who are homeless. We have been at the forefront of providing a vital resource to help the homeless meet their personal hygiene needs and help prevent the spread of COVID-19 amongst people in that population group.
Through The Starbucks Foundation funding, Generosity Global will increase shower service from 3 days to 5 days per week and create employment for individuals transitioning out of homelessness to help with operations and day-to-day management. Onboarding additional staff will ensure the organizational capacity can meet the demand for showers while also providing meaningful employment opportunities for these individuals. It is estimated that with shower services now available 5 days a week, Generosity Global Inc. along with its partner, The Starbucks Foundation, will be able to deliver between 3,500 – 4,000 additional showers during 2021. The funding will also allow Generosity Global to sustain employment for 4 of its current employees, who themselves are transitioning out of homelessness, and work to register shower guests and clean the shower stalls in between each shower.
"We are extremely grateful for the $100,000 investment by The Starbucks Foundation into #generosityshower, and we look forward to impacting the lives of our unhoused neighbors here in Baltimore City, Maryland. Showers are a vital part of people feeling good and confident about themselves. Clean water and showers are powerful tools to help the homeless fight against the novel coronavirus. With such a major commitment and support from the Starbucks Foundation, we will be able to do so much more and make available this resource to many people who need it." says Rich Akwo, Founder & CEO, Generosity Global Inc.
Together, both brands look forward to creating an impact that is measurable, transformative and change the narrative regarding homelessness, personal dignity, and self-worth.
About Generosity Global Inc.
Generosity Global Inc.'s mission is to use the power of generosity to serve and improve the lives of people around the world by providing access to clean drinking water to people in remote sub-Saharan villages, uplifting women in sub-Saharan Africa through menstrual hygiene education, and provide access to mobile showers and quality food to people experiencing homelessness in Baltimore. Generosity Global Inc is a U.S 501(c)(3) charitable organization under U.S law.
About The Starbucks Foundation
Established in 1997, The Starbucks Foundation strengthens humanity by transforming lives across the world, focusing on enabling community resiliency and prosperity and uplifting communities affected by disaster. The Starbucks Foundation is a U.S. 501(c)(3) charitable organization under U.S. law and receives funding primarily from Starbucks Corporation and private donations.